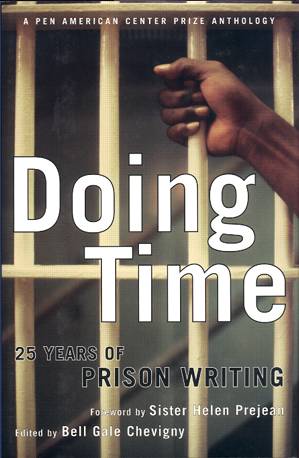 Doing Time: 25 Years of Prison Writing PEN American Center Prize Anthology Edited by Bell Gale Chevigny with a Foreword by Sister Helen Prejean. Arcade, New York 1999
Dear Geoffrey,
I like to return your 'Thank you' for all the support that you have given Anthony and helped him follow a long wanted path. I know it is going to give him deep inspiration and insight.
Wishing you peace, happiness and a lot of wishes to come true :-) in 2004.
Personally 2003 has been a hard year for me so I am looking forward to a little more smooth waters next year.
Thank you again, Geoffrey, for your support and personal attention.
Sincerely,
Barbara
PS here is a little page I made for my passed companion http://www.angelfire.com/ct3/pinsel/ and a picture of Scoopy and me :-)