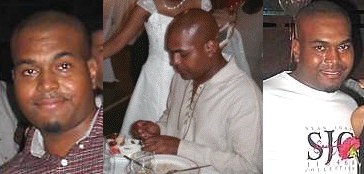 Dear All,
Let me introduce myself. I am Roger Moore (yes, really, it is..) and I am from the Republic of Trinidad and Tobago. I am delighted to have the chance to be able to learn about philosophy and to meet like-minded people around the world who want to do the same thing.
I was born in London in the UK but moved to Trinidad since I was a toddler and have lived here ever since.
Philosophy is completely new to me and I do not know anyone who has studied the subject. I happened to come across it recently when I started asking questions about what connected some of the great minds of the world's history. Some of the names kept emerging over and over and I learned of a body of knowledge called the Trivium and the Quadrivium — the 7 liberal arts and sciences. It was like a secret revealed and I wanted a part of this intellectual treasure. I wanted to learn how to learn.
I studied Business Administration privately with the Association of Business Executives of the U.K. and I did Tropical Agriculture with the University of the West Indies privately as well. I am a member of the Royal Statistical Society and it was while studying for their exams I kept asking questions about how was it possible for the Mathematicians to produce this quality of work. There must be system that they have tapped into. I decided to just take a break for a while and search for some answers when I stumbled upon Philosophy.
Well, I fell hard and I joined up immediately with the ISFP. I started to collect a few books that would ease me in to this way of life that I am about to embark upon and I felt I could meet some very interesting friends as well. If I get good enough, maybe I could start a group here if there is enough interest.
I was made to feel comforted when I read the words:
"Philosophy is for everyone and not just philosophers" and "Philosophers should know lots of things besides philosophy".
I think it would make a great combination of Business, Statistics and Philosophy.
Yours truly,
Roger Moore