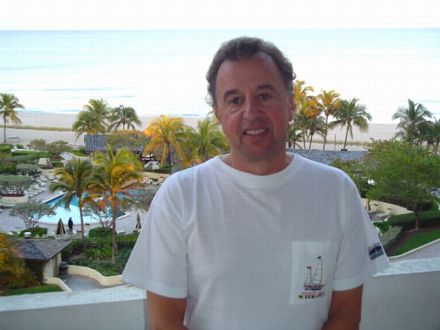 The words "Live Alchemy" are an anagram of Michael Levy. Therefore, in print and in life, Michael Levy is an authentic living alchemist. Since there are no coincidences in life, it is appropriate that a true alchemist has a centered vision of change that includes:
Foresight and insight, ying and yang, cause and effect, eternity and temporal, nature and nurture, mystic and thinker, light and dark, air and water, fire and earth, intellect and intelligence, balance and slant, academia and wisdom.
Michael was born in Manchester, England on the 6th March 1945. At the tender age of nineteen, he started his own textile company with just a few pounds. The business continued to grow into a well-established and successful wholesale textile company for over thirty years. Michael also owned and managed large commercial buildings in the city center, Manchester.
He has invested in the stock market successfully for over forty years and dealt in all types of commodities. His simple methods of investing bring enough rewards but not excessive amounts. After many life experiences and a successful, joy-filled business career, he retired to Florida in 1992.
It took six years of deep thought and inner questions, pondering the meaning of life, before Michael could express his intuitive values and significant worth.
In 1998 Michael established Point of Life, Inc., as a vehicle to project his alchemy philosophy and spiritual understanding. The Point of Life website and the associated newsletter (Point Of Life Global Newsletter) are freely accessible by anyone who has access to a computer. Michael is a fluent speaker on radio and television. He has hosted on VoiceAmerica internet radio. He is available for seminars and meetings to share and discusses his views about the purpose of life, finding the peace and enjoyment that lead to a healthy, stress-free life.
Occasionally he can be located on cruise ships, laughing and joking whilst giving life enhancement lectures. He is an unusual poet, alchemy philosopher and uncommon author, who writes from the heart and soul. His four inspirational books challenge normal, conventional style: What is the Point?, Minds of Blue Souls of Gold, Enjoy Yourself — It's Later Than You Think and Invest with a Genius.
Michael's poetry and essays now grace many web sites, journals and magazines throughout the world. His philosophies contain relative alchemy in Truth, Wisdom and Love that are out of the reach of most educated people at this moment in time. However, change is in emergence. Just one example from many... The Royal College of Psychiatry over the past two years has published five of his works in their spiritually themed newsletter.
"If you spend all your life laughing and joking you will have no time for a serious illness."